Strategy | Writing | Projects | Speaking | Bio | Contact | Blog | Shop
Music:
Listen and buy - bandcamp soundcloud spotify
Books:
You can buy Egg, Bacon, Chips and Beans from Amazon for about £3. However! If you email me I will buy it from Amazon for you, sign it and send it to you for about £5 (depending where you live).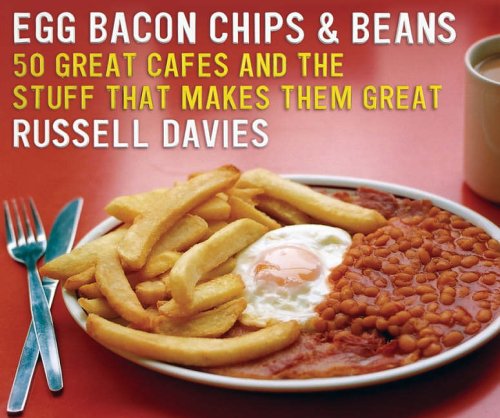 Or you can get the books below for free. Email me, tell me which one you're after, let me know your address and I'll send it to you. I'll trust you to make a commensurate donation to a good cause.
This looks like a great book. I've flipped through it a couple of times but, frankly, I'm never going to read it. I'd love it to go to a good home.
I don't remember why I have this. But I seem to have two copies. While I figure out why I bought it you might as well have the other one.
An excellent read. A different era.
Badly Knitted Baby Blankets:
I can't remember why, but I've started to knit. I can only knit with massive wool and I can only knit flat strips - scarfs and baby blankets. I knitted some for friends who were having babies but now I can't stop. It's the perfect thing to do while passengering on a long drive or watching the telly. So now I've built a shop. I say, shop, but really I've built a mechanism for you to email me about a blanket so we can arrange a transaction, but let's think of it as a shop.
They're really thick and cosy because I can only knit with incredibly big wool. It's called Crazy Sexy Wool, probably because it's crazy expensive. All blankets come with a fancy label. Unless I forget.
A blanket for Alex. With an orange for scale. This was mostly knitted in front of Season Two of Succession and Season One of Treme.
A blanket for Beth. Another orange. Knitted on a drive to Falmouth and back. Finished in front of Pointless Celebrities.
A blanket for Geraldine. Started on a drive to Derby, finished in front of Dulwich Hamlet losing 4-1 to Carlisle in the first round of the FA Cup.
A more muted one. A square picture! Bit ragged round the edges. Onion and clove of garlic for scale. I'd say it's a medium onion. Knitted while watching Giri/Haji. This one is for sale. £50 if you're interested. Email me
Well stripey this one. Uneven stripes but stripes nevertheless. Started in front of The Kominsky Project and finished in front of Forest 2 - 2 Millwall. For sale. £50. Email me